Complete Story

05/25/2012
Sprucing up the Park
The Friends of the Hocking Hills and many volunteers have been working on sprucing up the park.
With a very generous donation from the Hocking Hills Tourism Association and the Friends of the Hocking Hills state Park we have added two TV's that will be running safety information about the park. One is located at the State Park Camp Office and the other one is at the Visitors Center, where everyone can see them all the time.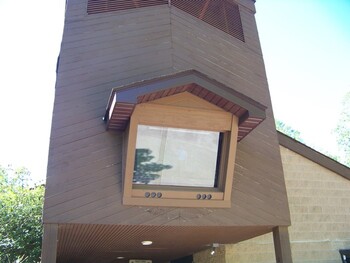 The Friends of the Park added some beautiful canvas photos to the visitors center.



The Anything Goes 4-H group helped clean the center and got the butterfly garden ready for planting.


Put stuff here
Latest News
All News Items »