2015 - Youth 3-D Archery Shoot
October 3, 2015
The 2015 Archery Shoot is open to all students age 8-18
Two Divisions - NASP/Traditional & Compound
Two Age Brackets: 8-12 yrs old & 13 -18 yrd old.
Registration is $15 and includes lunch and a t-shirt.
Proceeds from the tournament assist the Friends of the Hocking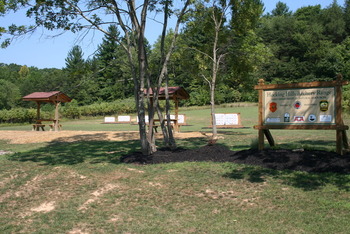 Hills who support and help maintain the Hocking Hills State Park Archery Range. This is a GREAT resource that is local and FREE to the public to use year round.
CLICK HERE to register online.
Over $500 in prizes will be awarded with ribbons for 1st, 2nd and 3rd places.
Archery Contest