Youth 3-D Archery Shoot - CANCELLED
The 2013 Archery Shoot has been cancelled.
Please visit the Hocking Hills State Park Archery Range across from the park office and watch for details for the 2014 Shoot.
"Youth 3-D Archery Tournament" is a 12 target 24 shot contest. Elementary, Middle and High School Divisions. There will be a NASP class, Hunter Class, and Challenge Class.

Proceeds from the tournament assist the Friends of the Hocking Hills who support and help maintain the Hocking Hills State Park Archery Range. This is a GREAT resource that is local and FREE to the public to use year round.
We'd like to give a great big THANK YOU to everyone that came out and supported the 1st annual Hocking Hills Archery Contest. It was a great day and everyone had fun.
Congratulations to the 2012 winners:
NASP/ Elementary 1St-Nicole Bean, 2nd- Colton Wycoff, 3rd- Olivia Bean
NASP/Middle School 1st- Samual Harnden,
2nd-Jacob Fryer
NASP/High School 1st-David Miller, 2nd-Jenna Thuma, 3rd-Jacob Wolfe
Hunters/Elementary 1st-Heidi Mcgrady
Hunters/Middle School 1st-Derek Buckley
Hunters/High School 1st-Devin Buckley
Downs Bait & Guns donated a NASP bow and the winner was Olivia Bean.
Thank you to our 2012 Sponsors:
Donate to FFHSP
Sign-up to receive Friendly Updates our e-Newsletter
---

---
Supporting Hocking Hills Since 2003
Read More...
---
Volunteer in the Hocking Hills
Find Opportunities...
---
Visit our Business Partners
Find Member Discounts...
---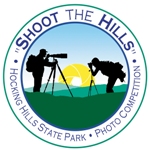 April 25-27, 2014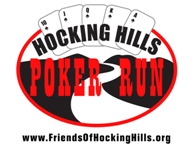 May 17, 2014
and
October 4, 2014

Archery Contest