10th Anniversary Celebration Dinner & Annual Meeting
Friday evening, November 22, we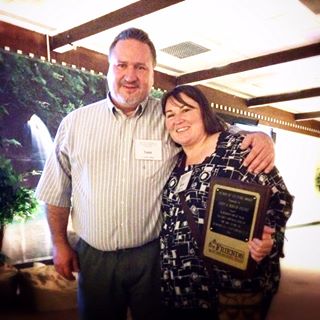 celebrated our 10th Anniversary with Friends, Food, and Fun. Silent auction winners walked away with photographs, prints, getaway packages, adventure tours, and many more items valued at over $3,500. Funds raised during the auction will be used to support annual projects.
During the Business Meeting, Todd and Miriam Poling receivd the annual Friend(s) of the Year for their volunteer time organizing the new Friends of the Hocking Hills Camera Club.
Thank you to all who celebrated with us on this special occasion!
---
Your membership makes a difference!
About Our Parks
Perhaps no other area in the state of Ohio is as wild, romantic and picturesque as Hocking Hills State Park. In the parks you will discover amazingly massive sandstone outcroppings, deep cool gorges, towering hemlocks and glistening waterfalls that characterize the Hocking region. Abundant wildlife including white-tailed deer, barred owls, ruffed grouse and an occasional bobcat make the wooded ravines and ridge tops their home. In spring, the early morning hours come alive with the gobble of the wild turkey. The lush undergrowth contains a profusion of ferns, shrubs and wildflowers including roundleaf catchfly, lady's slipper orchids, devils walking stick and sullivantia that are some of the state's rarest and most unusual plants.
Learn More »
Donate to FFHSP
Sign-up to receive Friendly Updates our e-Newsletter
---
Supporting Hocking Hills Since 2003
Read More...
---
Volunteer in the Hocking Hills
Find Opportunities...
---
Visit our Business Partners
Find Member Discounts...
---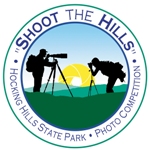 April 25-27, 2014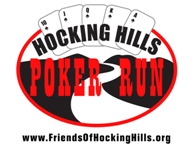 May 17, 2014
Latest News
11/23/2013
Todd and Miriam Poling receive Friend of the Year Award. Ohio State Parks Assistant Cheif Jon Dobney praised the group for its accomplishments. Mac Albin, Franklin County Metro Parks shared the water life and more of Clear Creek Metro Park.
Complete Story »
11/07/2013
10th Anniversary Annual Meeting & Dinner
Complete Story »
10/27/2013
We want you!
Complete Story »
All News Items »