Membership
We Could Use a Friend Like You!
Your membership in the Friends of the Hocking Hills State Park can help:
Preserve and protect the natural beauty of Hocking Hills State Park.
Promote and support educational projects within the Park.
Increase public awareness of the Hocking Hills State Park.
Fund projects like a new astronomy education center, wildlife viewing blinds, trail updates and improvements, educational programs and much, much more.
Member Benefits
You will receive an annual membership card depicting an area of the Hocking Hills which will identify you as a Friends members and entitle you to discounts on products and services at out participating Business Partners. CLICK HERE for a complete listing.
Join Today!
INDIVIDUAL/FAMILY Member - Contribution Levels:
Day Tripper - $25.00
Explorer - $50.00
Adventurer - $100.00
Trail Blazer - $250.0 +
ONLINE: Click Here to join online and receive immediate access to Friends Insider discounts and member's only page with a full business partner listing and special offers.
BY MAIL: Simply download, complete, and return the Friends of the Hocking Hills State Parks Membership Application to become a part of something great.
Once registered, you'll receive access to insider information about park news, projects, and initiatives, as well as the many membership benefits offered to Friends.
BUSINESS/ORGANIZATION MEMBERSHIP
Would you like your business or organization to be a member or event sponsor? CLICK HERE for details.
Your membership makes a difference!
2014 Contributors - Thank you!
Trail Blazers
Omie Warner & Clyde Gosnell
Jennifer & Alan Starkey
Adventurers
Vince & Elizabeth Fortunato
Andrea Jones
Eben and Jeanne Kent
Fritz Reitter
Paul Westenheffer and Annette Haggarty
Sandy & Brian Woodruff
Explorers
Amy Baker
Kenneth & Adele Brown
Kevin and Kosby Carrico
Gregory Hanlin
Marc & Natalie Herdman
Mike & Courtney Orr
George & Lana Sakash
Paul WOlansky & Ryan Kazmierczak
Day Trippers
Phillip Brunetti
Jodi Burroughs
Stephen Canneto
Frank Darr
Eloise Del Matto
Brian Huber
joelle khouzam
Jim & Mary Kishler
ANDREAS KLEIN
Beth Litter
Anna M. Miller
Allene Moore
Loretta Nicholson
David Petry
Bruce & Katryn Renard
Aaron Shirk
Susan Shull
Ray Smolinski
Jeannine Snow
James Szuch
Jessica Walli
Justin Wood
Donate to FFHSP
Sign-up to receive Friendly Updates our e-Newsletter
---

---
Supporting Hocking Hills Since 2003
Read More...
---
Volunteer in the Hocking Hills
Find Opportunities...
---
Visit our Business Partners
Find Member Discounts...
---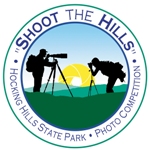 April 17-19, 2015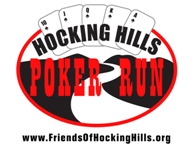 June 20, 2015
Latest News
All News Items »