Business Members
The following businesses have agreed to partner with the Friends of Hocking Hills State Park to support, protect, and promote our beautiful Park. We encourage our members to patronize these businesses and to thank them for their support whenever they can.
Interested in becoming a business member? Click Here to join online.
Camp Oty'Okwa /Big Brothers Big Sisters of Central Ohio
614.835.2447 ext 177
Hocking Hills Cabins
Stay with us for the perfect hot-tub hide-a-way. Our spotless, secluded cabins offer a great place to be cozy. Ask about our Honeymoon and Anniversary specials!
14801 Burcham Road
Logan, Ohio 43138
740.380.3322
Hocking Hills Cabins offers a 15% discount off of lodging to all Friends members.
Hocking Hills Canopy Tours
Whenever we talk about the "World-Class" status of Hocking Hills Canopy Tours, we start with our location. It's beautiful! Our course showcases the natural beauty of Hocking Hills, located in Southeast Ohio. We offer regular tours, SuperZip, Night Flights, Twlight Tours, and Dragonfly, a zipline adventure for Kids. www.zipohio.com 740.385.9477
Inn & Spa at Cedar Falls
21190 St Rt 374
Logan, OH 43138
800.654.2557
Inn & Spa at Cedar Falls offers a 25% discount off lodging! Valid Sunday thru Thursday during our peak season and everyday in our off season with the exception of holidays. As a special bonus we are offering 15% off any gift shop purchase. Does not include any Ohio Products or food items.
Key Management Solutions Inc
614.505.6882
Saving Hardware
95 E. Main St.
Logan, OH 43138
740.385.7514
The Merlot - Vacation Rental
740.412.8718
Donate to FFHSP
Sign-up to receive Friendly Updates our e-Newsletter
---

---
Supporting Hocking Hills Since 2003
Read More...
---
Volunteer in the Hocking Hills
Find Opportunities...
---
Visit our Business Partners
Find Member Discounts...
---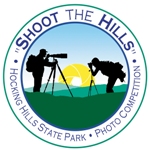 April 25-27, 2014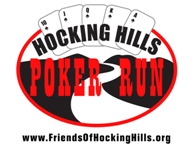 May 17, 2014
and
October 4, 2014
Latest News
02/15/2014
Registration now open!
Complete Story »
11/23/2013
Todd and Miriam Poling receive Friend of the Year Award. Ohio State Parks Assistant Cheif Jon Dobney praised the group for its accomplishments. Mac Albin, Franklin County Metro Parks shared the water life and more of Clear Creek Metro Park.
Complete Story »
11/07/2013
10th Anniversary Annual Meeting & Dinner
Complete Story »
All News Items »