Meet our 2014 Judges
Bobbie Teal Atlas
Bobbie Atlas, is an arts educator and photographer with 25 years experience in teaching, conducting workshops, lectures, curating, documentaries and as a juror. Ms. Atlas specializes in documentary photography that "captures artifacts of living". She writes curriculum for high school and college photography programs, has participated in many conferences delivering "the best-of teaching practices" to arts professionals in the United States and Canada; she has traveled to Greece and Italy to independently publish a book titled, Touching the Walls of Ruins.
Ms. Atlas been an advisor for Davis Publication's art history text books, has produced a short documentary of local Holocaust survivor Murray Ebner and continues to teach and document "artifacts of living". Ms Atlas' passion is in documentary art and in the joy of teaching photography as a tool for discovery and living passionately.
---
Jim Crotty
It's all about the light. Jim is a photographer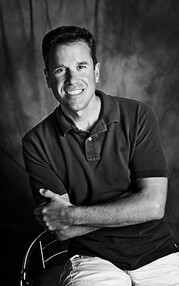 and visual artist with a passion for the subjects and places., mostly being the scenic landscapes and natural details of the South Carolina Low Country and in the Hocking Hills of Southeastern Ohio. He has been involved with photography since starting with a Pentax Spotmatic F 35mm SLR camera and homemade black and white darkroom in the basement of his childhood home, all the way back in the late 70's.

For the most part he is a self-taught artist but stay active in ongoing educational programs. Perhaps one of the most valuable learning experiences came from his participation in 2000 in the Professional Nature Photography course taught by David Middleton at the Rocky Mountain School of Photography in Missoula, Montana.

JIm's work has been published in Smithsonian Magazine, Ohio Magazine, Ohio State Parks, USAToday, Professional Photographer, Housetrends, National Wildlife and Nature's Best.

His is the owner and manage Photography by Jim Crotty LLC from a home office and studio in Frisco, Texas where he also works as a commercial photographer providing portrait photography as well as assignment editorial, product and architectural photography.

Jim frequently returns to Ohio to present and teach nature photography workshops, most often at The Inn at Cedar Falls in Hocking Hills. He is a proud, single dad of two beautiful daughters who keep him laughing, smiling and constantly moving forward in living and loving the best way he can, by staying true to himelf, his art and the pure joy that comes through the creative process and connecting with the good light.
---
Rick Jackson

Gary Walker
Donate to FFHSP
Sign-up to receive Friendly Updates our e-Newsletter
---

---
Supporting Hocking Hills Since 2003
Read More...
---
Volunteer in the Hocking Hills
Find Opportunities...
---
Visit our Business Partners
Find Member Discounts...
---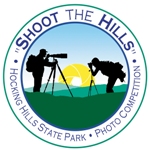 April 25-27, 2014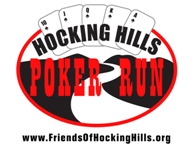 May 17, 2014
and
October 4, 2014